Become A Professional Photographer
Become a Professional Photographer
We are all photography enthusiasts whether we use our smartphone cameras, a point and shoot camera or perhaps a DSLR. Quite a few us have considered the thought of starting photography as a career. Some are successful, many are not. You have to do as much research as humanly possible and be fully prepared if you want to make your mark in this industry. But don't let this put you off. There is huge amount of information, help and support out there in the way of literature and on the internet. You could do worse than to start by reading these 6 proven steps which highlight how anybody, with dedication and work, can get started within this lucrative industry.
Focus & Discipline
The initial step in finding out how to become a pro photographer would be to decide if you are prepared to do what's needed. It will require dedication, lots of work, focus, some investment and lots of practise. You will have to make sacrifices. Money and time is going to be needed. You will have to correctly learn the skill of photography. To actually adopt photography as your profession, you will have to raise your abilities to another level altogether. You must also consider which kind of market within the photography industry you want to pursue. Photography is extremely lucrative, especially in the commercial and advertising world. Boudoir photography is a growing area as well as portrait photography, baby photography, headshot photography and good old wedding photography.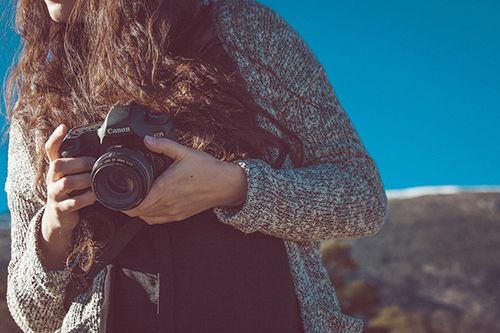 Training & Education
Due to the shear size of the internet and the popularity of photography in all it's forms, there is literally a mountain of coaching, training and tutorials readily available for anybody wanting to become a professional snapper, both free and paid. I'm able to recommend several sites for you to follow along with - make certain to follow them on social media and sign up for their feeds so you stay on the top of all the information they will supply you with. Some of the best training in photography can be found here: http://kelbyone.com/
I personally recommend this site and guarantee that it will provide the educational experience you require to move forward in your newly chosen career.
Practise Makes Perfect
Similar to any profession, to create a career in any area of photography takes practise! The greater the practise, the greater your success will be. Why? Taking great photos needs complete concentration. You need to be able to fully master skills such as composition and exposure. Whether it be a wedding or a glamour job, full concentration and dedication is required to pose your subject correctly and comfortably. This takes time to perfect so do not rush the process. Immerse yourself in the subject of photography. Use every spare minute you have to practise and improve your skills. Ask family and friends to pose for you and practise taking photos of them. They are usually happy to oblige and get free photos out of the deal. It's a no brainer really.
Camera Equipment
So, if you want to learn to become professional photographer you will require a decent camera and equipment.
If you search online you can find many cameras of differing levels and prices. When just starting out, it can be prudent to buy some used or second hand equipment from the classified ads websites such as http://www.for-sale.com/ which comes highly recommended. Be patient when selecting the right equipment for you. All cameras are different and you must pick the one that is right for you. Stick to your budget and just buy the minimum required to start out with. But be sure to purchase the best you can afford, especially when it come to lenses.
Promotion & Marketing
You should obviously have a plan of what kind of professional photographer you intend to be once having undergone the correct training. You've now got the gear you need and you've committed to making a success of your business. What next? To be able to place start earning money as a professional photographer you have to market yourself and advertise your services. This is done most effectively through the use of the internet and social media. You will undoubtedly have to arrange to have your own website set up to show of your portfolio.(There are many services out there on the web that can do this for you for a modest fee, but be sure to purchase your own domain name to maintain a professional image). Wedding fayres and networking events can also be very useful.
Perseverance
Photography is a very competitive field and you will have to really stick with it through thick and thin to make a success of it. There will be difficult times ahead but you must ride the storm and stick with it. You must believe in yourself 110%. Don't be put off by others. Start small and work towards your eventual goal!
Good luck!